WELCOME TO Journal of Hearing Science ®
Dear Colleagues,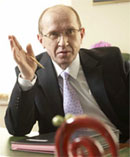 Journal of Hearing Science
is dedicated to current peer-reviewed scientific research in all areas of

Otolaryngology, Audiology, ENT (ear nose throat), Phoniatrics, and Rhinology

. Its primary mission is to offer an international forum for professionals; a secondary aim is to assist hearing practitioners by providing important knowledge helpful to patients with hearing, voice, speech, and balance disorders.
Journal of Hearing Science is issued on continuous basis as a primary on-line electronic journal. The journal is an open access publication which allows all readers around the world free access to articles. Moreover, there are no publication fees or page charges. Before acceptance for publication, each manuscript is subject to critical review by leading authorities in the field.
JHS has a distinguished International Advisory Board and an impressive Editorial Board. Their high academic standing ensures that the journal produces multidisciplinary papers of the highest quality. The broad international membership promotes fair and thorough assessment.
Sincerely yours,
Prof. Henryk Skarzynski, M.D., Ph.D.
Editor-in-Chief
Volume 3(3) 2013 - Table of Contents
Editorial
Editorial
Henryk Skarzynski
JHS 2013; 3(3): ED5-5
Manuscript ID: 890162
Review articles
Utility of Vestibular evoked myogenic potentials in the diagnosis of Meniere's disease: a review
P Sarvanan, Sujeet Sinha
JHS 2013; 3(3): RA9-15
Manuscript ID: 889380
Original articles
Managed estimation of psychophysical thresholds
Bart Vaerenberg, Willemijn Heeren, Paul Govaerts
JHS 2013; 3(3): OA19-31
Manuscript ID: 889465
Size discrimination of transient sounds: perception and modelling
Niamh O'Meara, Stefan Bleeck
JHS 2013; 3(3): OA32-44
Manuscript ID: 889420
Meniere's disease and Migrainous Vertigo: Could we differentiate those using otoneurologic tests?
Panagiotis Gerbesiotis, Pavlos Marangoudakis, Thomas Nikolopoulos
JHS 2013; 3(3): OA45-51
Manuscript ID: 889410
Efficacy and outcomes of hearing preservation technique in cochlear implantees with residual hearing: experience in Indian patients
Ashish Alappatt, Raghunandhan Sampath, Vijaya Krishnan Paramasivan, Senthil Vadivu Arumugam, Mohan Kameswaran
JHS 2013; 3(3): OA52-59
Manuscript ID: 889303
Special reports
Report on XXIII Biennial Symposium of the International Evoked Response Audiometry Study Group (IERASG), New Orleans, 9–13 June, 2013
Lech Sliwa, W. Jedrzejczak, Krzysztof Kochanek
JHS 2013; 3(3): SR63-64
Manuscript ID: 890143
Report on the conference of the Organization for Human Brain Mapping (OHBM), June 16-20, 2013, Seattle, USA
Mateusz Rusiniak, Tomasz Wolak
JHS 2013; 3(3): SR65-66
Manuscript ID: 890203