Welcome to the Journal of Hearing Science ®
Dear Colleagues,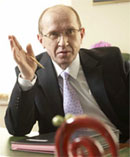 Journal of Hearing Science
is dedicated to current peer-reviewed scientific research in all areas of

Otolaryngology, Audiology, ENT (ear nose throat), Phoniatrics, and Rhinology

. Its primary mission is to offer an international forum for professionals; a secondary aim is to assist hearing practitioners by providing important knowledge helpful to patients with hearing, voice, speech, and balance disorders.
Journal of Hearing Science is issued on continuous basis as a primary on-line electronic journal. The journal is an open access publication which allows all readers around the world free access to articles. Moreover, there are no publication fees or page charges. Before acceptance for publication, each manuscript is subject to critical review by leading authorities in the field.
JHS has a distinguished International Advisory Board and an impressive Editorial... read more
Volume 4(4) 2014


Beata Miaskiewicz, Agata Szkiełkowska
(World Hearing Center, IFPS, Kajetany, Poland)
JHS 2014; 4(4): SR80-80
ID: 893246
Abstract: The 27th Congress of the Union of the European Phoniatricians was held in Moscow on 2–5 October 2014. It was organized by the Russian Federal Clinic Research Center of Otorhinolaryngology with Congress President Dr Ekaterina Osipenko. More than 300 participants from 28 countries attended. There were two simultaneous sessions devoted not only to phoniatrics, but also, following the motto of the congress 'Phoniatrics: An Interdisciplinary Specialty', to otolaryngology, audiology, speech therapy, psychology, and linguistics.

Keywords: Congresses, Larynx, Moscow

Joanna Kobosko
JHS 2014; 4(4): SR77-79
ID: 893241

Anna Piotrowska
JHS 2014; 4(4): SR75-76
ID: 892812